Best in class form filling
PCMag's Neil Rubenking calls RoboForm a "Master Form Filler," and we agree. Even the trickiest web forms are no match for RoboForm. Unlike LastPass, you can store multiple instances of addresses, bank accounts, and other data types under each form fill Identity.

Don't pay extra for folder sharing
LastPass limits secure folder sharing to pricier Families, Teams, and Enterprise plans. Folder sharing is available to ALL RoboForm Everywhere users.

Keep track of all your favorite sites
Why stop at Logins? RoboForm is the only major password manager that organizes your bookmarks for quick and easy access across all of your browsers and devices.

Organization done your way
With RoboForm's drag and drop pinning, you can sort your Logins in whatever order you please. LastPass can't do that.

Support when and how you need it
Need help in the moment? Unlike LastPass, RoboForm Everywhere users can receive assistance via live chat. In addition, we'll respond via our online support system 24/7. You can also send us a Facebook message, or request a callback. We're here to help!

Storage options
While LastPass forces users to sync with their server, RoboForm offers the option of local only storage.
Features available as of 01/01/2019
RoboForm version 8.5.5.13 and Lastpass version 4.21.2 tested side-by-side on Windows Chrome
Premium features per lastpass.com
Prior to RoboForm Everywhere, I used an excel spreadsheet, a notebook, word document, Dashlane, and LastPass. I switched to RoboForm because it works. I can edit my logins, in the app or on the website, create bookmarks, create safenotes and much more.

Robert W.
Worcester, MA, USA

I used the password remember feature in Internet explorer. I started to enter a lot of contests online and found it tedious to enter all my information each time. I did a little research on password savers and stumbled across RoboForm. It has been a time-saver and a piece of mind knowing my information is under lock and key.

Tracey B.
Dartmouth, Nova Scotia, Canada

I have used RoboForm for over 10 years and have been very satisfied with the program. It is updated frequently to maintain compatibility with the popular browsers. I have so many passwords now, don't know what I would do without it.

Ron K.
Pearland, TX, USA
Importing from LastPass to RoboForm
Is as Easy As 1-2-3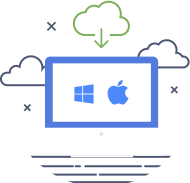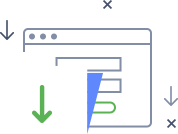 2
Export Your
LastPass Data