Security at an affordable price
RoboForm Everywhere users pay less than half the price of Dashlane Premium users.

Save more with our Family Plan
With RoboForm, a family of 5 can be under a single subscription for only $47.75/year. Comparatively without a dedicated family plan option, the same number of users would cost $299.95/year with Dashlane.

Best in class form filling
PCMag's Neil Rubenking calls RoboForm a "Master Form Filler," and we agree. Even The trickiest web forms are no match for RoboForm. Unlike LastPass, you can store multiple instances of addresses, bank accounts, and other data types under each form fill Identity. Great for filling family member, coworker, and client info!

Keep track of all your favorite sites
Follow a specific blog? Need to reference a tutorial later, or perhaps a recipe? RoboForm is the only major password manager that lets you bookmark sites for quick and ease access.

Not just for web passwords
Use Windows applications? With Dashlane you`ll still need to manually enter your Logins credential while RoboForm will log you in to all of your favorite Windows apps (e.g. Skype, Outlook, etc.).

Support when and how you need it
RoboForm gives you more options for support than Dashlane. In addition to our 24/7 online support system, you can send us a Facebook message, chat in, or request a callback. We're here to help!
*Features available as of 01/01/2019
RoboForm version 8.5.5.13 and Dashlane version 6.10.1 tested side-by-side on Windows Chrome
Premium features per dashlane.com
I previously used Dashlane password manager but it caused problems with MS Outlook on my laptop. I searched for another manager that had good reviews, reasonably priced and would synchronize across several devices (and hopefully not cause problems with Outlook). I selected RoboForm and have been completely satisfied with it from day one...

Darrell G.
Boone, North Carolina, USA

I've been using RoboForm longer than I can remember. I found it after searching on line to find a memory manager which would let me use more secure passwords that I'd be able to recall. It did everything it said it would. After four or five years I succumbed to an ad for another manager [Dashlane] and tried it. The plan was to use it for six months. I lasted three and came back home to RoboForm.

Paul B.
Ghent, New York, USA

Listen to everyone, LastPass, Dashlane and many others are not the best out there, it is RoboForm and don't forget it, you will love the features the settings the way it performs, and the security feature is GREAT........SO GO AHEAD AND GET IT IT IS THE GREATEST.

Jorge R.
Bronx, New York, USA
Importing from Dashlane to RoboForm

is as easy as 1-2-3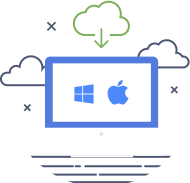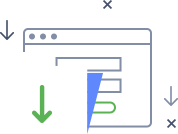 2
Export Your
Dashlane Data