RoboForm for Opera on Windows
RoboForm supports versions 7 through 11 of Opera.
When intsalling RoboForm, in Browser Integration section check the box for "Opera".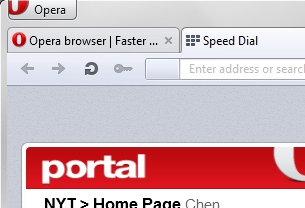 Features
Logins
All Features
Bookmarks
All Features
Identities
All Features
Safenotes
All Features
RoboForm Everywhere
Supported
RoboForm2Go USB
No
Download Now
Version 7.8.9.5
(Works with Opera 7 through 11 on Windows)
Known Issues
Only Lower toolbar is available.
RoboForm toolbar appears on HTML pages only, not on "New Tab" or Summary page.
AutoSave dialog is modal.