RoboForm for Opera on Windows
RoboForm supports versions 7 through 11 of Opera.
When intsalling RoboForm, in Browser Integration section check the box for "Opera".
RoboForm Installer installs RoboForm AddOn into Chrome.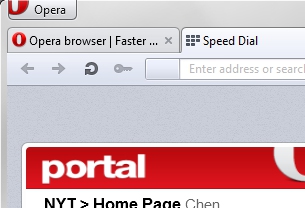 Features
Logins
All Features
Bookmarks
All Features
Identities
All Features
Safenotes
All Features
RoboForm Everywhere
Supported
RoboForm2Go USB
No
Download Now
Version 7.9.2
(Works with Opera 7 through 11 on Windows)
Troubleshooting and Frequently Asked Questions
Known Issues
Only Popup Toolbar is available, when you click Roboform button in upper right corner.
AutoSave dialog is modal.
RoboForm does not work in Opera. What to do?
1) Uninstall all RoboForm-related items from Opera: Menu -> Extensions -> Manage Extensions.
2) Reinstall latest version of RoboForm and be sure to check Opera checkbox in Browser Integration window of RF installer.
3) Make sure RoboForm is enabled in Opera Extensions:
- In Opera select Menu -> Extensions -> Manage Extensions.
- Make sure RoboForm Extension is Enabled.
4) Show Roboform toolbar in Opera:
- Click RoboForm icon next to Address bar,
- RoboForm Toolbar will appear in 1-2 seconds.