RoboForm for Mac: Safari, Firefox browsers
RoboForm now works on MAC OSX, starting with ver 10.5.
Only Intel Macs are supported, Power PC is not supported.
Both Safari and Firefox browsers are supported.
Current version is 1.5.9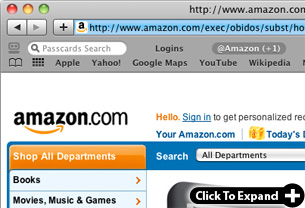 Features
Logins
Available
Bookmarks
Available
Identities
Available
Safenotes
Available
RoboForm Everywhere
Supported
RoboForm2Go for USB
No
Download Now
Version 1.5.9
(Works on Mac OSX 10.5+. Intel Macs only)
Version 1.5.9 -- 05/01/2013
Show icons in roboform login list.
Fix Sync conflict resolver, allow user to choose direction.
Generate password settings are now saved.
Fix retina support of context menu in editor.
Fix Clear List in Login menu: clear only passcards not bookmarks.
Fix toolbar layout in Firefox when other plugins are installed.
Editor: expand when clicked Logins, Bookmark or Identities.
Add Master password recovery policy for Enterprise.
Add CustomEverywhereServiceLocation for Enterprise.
Fix several crashes.
Version 1.5.5 -- 03/07/2013
Increase speed of browsing in Safari.
Add support for high resolution retina display.
Fixed Conflict Resolver window was not coming up.
Fixed Submenu and menu item selection with mouse-over not working on some Macs.
Fixed 'Always show the tab bar' in FF options off leads to incorrect position of RF toolbar.
Fixed clicking Logins when Password Generator is shown leads to not closing of PG.
Fixed chrome extension uninstallation.
Version 1.5.2 -- 12/28/2012
Adapter for Google Chrome on MacOS.
Fix RF not working in Firefox ver 18.0.
Version 1.4.7 -- 11/27/2012
Fix Identities did not fill form on the first attempt.
Fix Identities fields were sometimes not saved in Editor.
Fix option Do Not Ask Master Password sometimes was not saved.
Fix localization.
Version 1.4.5 -- 11/14/2012
Fix cycling of update when Chrome browser is installed.
Fix import from 1Password.
Implement RoboForm Start Page.
Fix sync problems (handle Conflicts).
Fix Print List (print passcards, identities, safenotes).
Fix search field layout in Editor.
Fix changing of Everywhere account from preferences.
Fix crashes.
Version 1.2.9 -- 07/20/2012
Fix RoboForm layout on retina display.
Fix layout and graphics glitches for MacOS 10.8.
Implement MacOS 10.8 style notifications.
Fix crashes in Firefox and Safari.
Version 1.1.4 -- 06/08/2012
Show favorite icons for web sites in Editor.
Fix crashes in RF for both Safari and Firefox.
Last form filling fixes from Windows version.
Latest sync changes of RF ver 7.7.8, fixes deletion of state file after not using for 1 week.
Version 1.1.2 -- 05/03/2012
Fix integration with firefox 12 under MacOS 10.5.
Add uninstaller and 'deep cleaner' to .dmg installer.
Fix more crashes.
Use latest sync library from GoodSync ver 9.1.7.
Version 1.1.1 -- 04/12/2012
Fix integration with Firefox 12.
Fix some crashes.
Use latest sync library from GoodSync ver 9.1.5.
Version 1.0.7 -- 03/30/2012
Fix a lot of crashes caused by incorrect critical section.
Integrate form filling fixes from RF for Windows ver 7.7.5.
Convert to using new iOS 10.7 SDK.
Version 1.0.2 -- 03/06/2012
Fix crashes on pop-up windows in Firefox.
Fix auto-update under Leopard.
Version 1.0.0 -- 02/29/2012
First official release that ends Beta program for RoboForm for Mac.
Fix RoboForm toolbar with firefox full screen mode.
Fix RoboForm intercepting keyboard input in Firefox.
Fix Firefox matching window closes when switching tabs/opening new tab.
Fix Firefox unable to open login in tab after opening binary file URL from external application.
Fix Firefox showing Save window and going full screen.
Fix Firefox toolbar still shown after Cmd-Shift-E.
Fix Firefox Save Window not shown.
Version 0.9.98 -- 02/17/2012
New sync algorithm from GoodSync 9.0.7.
Improve form filler in firefox (united, capital one, etc).
Fix issues user tries to open several tabs in the same time.
Fix reading passcards encrypted in Blowfish mode.
Fix bookmark saving in firefox.
Fix support of safari 5.2.
Fix crashes in safari/firefox.
Version 0.9.90
Fixed crashes in firefox/safari.
Firefox: Fix edit button.
Firefox: Fixed two notification windows shown after dragging Firefox window.
Firefox: Show different notification bars (save window etc) in different tabs.
Firefox: Fixed 'Purchase Roboform' ignored in Firefox.
Fixed crash after 'Open in new window - Close it - Open in new window'.
Firefox: Fixed crash on exit in Firefox ver 11.
Version 0.9.84
RoboForm for Firefox For Mac 8 to 11 added.
Crash catcher implemented.
Fix bugs and crashes.
Version 0.9.79
Fix repeated update requests.
New updater that does not ask twice for root password.
Fix New command for person, cars and address in Identity.
Fix Safari may go to about:blank during login from tray icon.
Fix crashes.
Version 0.9.63
Add Print List to print all Logins, Identities and Safenotes.
Add '+' sub-menu to create specific objects: Identities, Contact, Safenotes.
Rename icon.app to roboformicon.app to prevent confusion.
Fix crash when user reopens Safari during update.
Version 0.9.61
Add country field to the identity header.
Fix form filling from Identity and Passcard.
Version 0.9.57
Move RoboForm data from ~/Application Support/Roboform to the ~/Documents/Logins.
Make sure that Master Password is the same for all Passcards, remove file smpenc.rfo.
Fix problems resulting from master password change on another computer. Reencode RoboForm Online Account.
Make all notifications in appear in Growl style even if Growl is not installed.
Sync: add Conflict Resolver. It gives user two choices: local computer wins or server wins.
Sync: Implement Proxy settings. RoboForm extracts proxy settings from system preferences.
Sync: fix bugs in initial sync.
Show icons for Passcards.
Improve form filler quality.
Version 0.9.49
Fix Master Password entry field under MacOS 10.5 Leopard.
Fix URL in Roboform Online Account passcard.
Fix Double click on Roboform object does not always open it.
Double-Clicking passcard in email correctly imports it into RoboForm.
Version 0.9.47
Fix recognition of Safari 5.1 browser.
Fix not filling form upon navigation of login.
Fix form filler bugs.
Implement Change Master Password with passcard re-encoding.
Command + Menu -> Roboform -> Uninstall completely uninstalls RoboForm.
Fix sync progress indicator.
Fix import of passcards when dragging passcards to RoboForm.
Add sync logs to the roboform ticket.
Version 0.9.38
Fix search box not showing items.
fix sync lock handling and sync error processing.
Fix activation lost on system update.
Fix custom notification.
Remove 'sync complete successful' message in case of automatic sync.
Version 0.9.34
Fix filling several tabs and windows simultaneously.
RoboForm installer now asks to close Safari during first RoboForm install.
Version 0.9.30
New Adapter for Safari, Safari ver 5.0.3 or later required.
RoboForm now works on MacOS 10.7 Lion and Safari 5.1.
New activation and licensing scheme.
Version 0.9.26
Implement RF own notifications when Growl is not installed.
Speed up Safari launch when RoboForm is installed.
Add more info to RFSS ticket.
Add keyboard shortcut for roboform menu.
Check for 3rd party addons not compatible with RoboForm.
Fix menus, autoupdate, etc.
Version 0.9.15
New AutoSave toolbar to avoid conflicts with other Safari plugins.
Add Desktop / Everywhere version choice, when installing RF.
Search expand all elements in roboform tree.
Fix showing phone numbers in identities.
Fill RF version in RFSS tickets.
Fix Desktop version activation.
Version 0.9.9
Identities: fix saving of instances.
Fix activation process messaging.
Fix presentation of identities on RF toolbar.
Version 0.9.2
Support several credit cards, addresses in Identity.
Implement Desktop and Everywhere license activation.
Add Set Master Password.
Encrypt passcards sent by email.
Fix bugs in item renaming.
Version 0.8.12
Add country change in Identities.
Fix crash when RoboForm is installed together with other Safari plugins.
Implement licenses: Everywhere and Desktop (Fixed).
Implement activation using Safari browser.
Logoff on screensaver start.
Version 0.5.10
Add Post-Save toolbar in safari with "Open in editor" button.
Add RoboForm menu in Safari.
Auto Log off.
Implement Filters in the Editor.
Startup screen and Lock screen.
Fix install procedure. From now on it is not needed to perform any additional actions to update or install new version. Older version still must be uninstalled manually before new version install.
Version 0.4.10
Logins (Passcards), Identities, Contacts and Safenotes are now implemented.
Identity tab instances do not yet fully work.
Syncing with Roboform Everywhere (Online) is now fully operational.
Bug fixing: increase performance, fix search, fix synchronization and account creation on startup, fix editor tree selection, filter contacts from identity list.
Please report any bugs you encounter to support.
Show More News >>
How do I correctly install/uninstall RoboForm on Mac?
Starting with ver 0.5, the install/uninstall procedure is a standard Mac drag and drop. But if you used an older RF version before, please follow this procedure:
Uninstall old version:

Quit Safari browser, not just close its window.
Quit Roboform application (the Editor).
Quit RoboForm tray icon.
Drag /Application/Roboform to the Trash bin.
Delete user folder /Library/Application Support/Roboform using Finder.
Delete user folder /Library/Preferences/com.Sybersytems.RoboForm.plist using Finder.

Install new version:

Download the latest distribution.
Drag RoboForm to the Applications.
Quit Safari browser again.
Start Roboform from Applications.
Start Safari browser and you will have RoboForm toolbar in there.
How much do I have to pay for RoboForm for Mac?
RoboForm for Mac is now a production release. Licensing options are:
Purchase or use existing RoboForm Everywhere license, which works with RoboForm for Mac.
Purchase a RoboForm Desktop for Mac license.