Welcome to Cyber Security Awareness Month!
During the month of October, which has been designated National Cyber Security Awareness Month (NCSAM), we are challenging you to be more secure in the digital world. This page contains several tools to help ensure your online safety, including:
Password Strength Test

Daily Cyber Security Tips

Social Discussion of Internet Security

Password Hacking Information

Special Offers on our RoboForm Password Manager
Since 1999, RoboForm has been the world's #1 Password Manager, helping you stay secure online by providing the ability to login to websites automatically without ever having to remember or type your passwords again.
It's a $5 Friday! As a special offer for National Cyber Security Awareness Month, get RoboForm for just $5!

How Hackable is Your Password?
The length and strength of your password can make a huge difference in how long it takes for
hackers to crack the code!
2 Minutes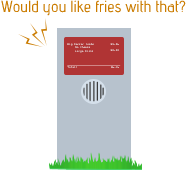 If you have an all lowercase 5-character password, a hacker can feast on your personal data by the time you get your drive- thru order.
Do you have a 5-character password with all lowercase letters and numbers? A hacker can crack it before you and Spike make it around the block.
10 Minutes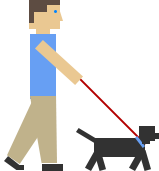 1 Hour

Hackers are in incredibly flexible, even without exercise. In the hour you spend doing yoga, they can crack a 5-character password with upper and lowercase letters.
Longer, stronger passwords put hackers in a time- out. An 8-character password that uses upper and lowercase letters and symbols takes longer to crack than raising a child.
17 Years +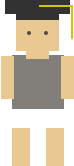 Enter to Win
Enter for a chance to win a $100 Visa gift card and an online security software package!
RoboForm Everywhere One Year License or One Year License Extension
GoodSync File Synchronization and Backup Software for Desktop, Mac, or USB
TuneUp Media User License
Lap Link PC Mover License
Avanquest System Suite Professional 14 License
Avanquest InPixio Photo Clip 5.0 License
$100 Visa Gift Card