What's New in RoboForm 7
It's been a long time coming, but it's finally here - RoboForm 7. We've gathered significant feedback from our users to develop this version and we want to thank all who helped. RoboForm 7 was designed with you in mind. Some of our more popular new features are summarized below.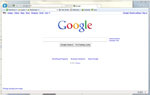 A Fresh New Look and Feel
We've updated our look. Not only is RoboForm easier on the eyes, we've reorganized and streamlined our menu files, updated our icons, and improved our process flow. All the design enhancements were done to make RoboForm easier and more enjoyable to use. See more details below.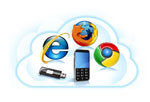 RoboForm is Everywhere
We've expanded into new browsers like Google Chrome, Safari for Windows. We've made RoboForm available on most mobile devices such as iPhone/iPod Touch, Google's Android, Blackberry, Windows Mobile, Palm and Symbian. And of course you can still use RoboForm2Go on all USB flash drives.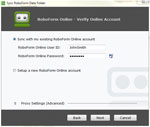 Keep Your Passwords In Sync
With the introduction of RoboForm Everywhere, you can now keep your Logins, Identities, Bookmarks and other information seamlessly in sync between all of your computers and devices.
Improved Password Capture
We've made it easier for you to view, capture and store your passwords as you login to websites. Our new "Information Bar" will suggest a Login name based on the site name, but you can easily customize the name and storage location. If for some reason you don't want RoboForm to save passwords for a particular site, just choose "Don't Save/Never for the Site" and RoboForm will no longer offer to save your login information.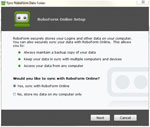 Online and Offline Options
For the traditionalists we still offer single RoboForm Desktop licenses per computer. For those of you who are looking for more flexibility we added a RoboForm Everywhere (Online) license that allows you to put RoboForm on as many computers and devices as you like, then link them to a RoboForm Everywhere Online account to keep all your passwords and other RoboForm data in sync.

New Multiple Login Feature
Do you find yourself logging into the same 3-5 websites each morning? We've created a way to login to several websites at once. Simply open your Editor, ctrl+click on a few of your Logins, then click "Batch Login" to login to all those sites simultaneously.

Improved Bookmark Management
RoboForm is more than just a password manager. In addition to making it easier for you to login to your favorite websites, we made it easier to visit your favorite websites with our improved Bookmark features. You can import your existing bookmarks from all your browsers, drag-and-drop them to organize them, and best of all you can keep them in sync between all your computers and mobile devices.

Better Language Support
RoboForm is available in 30 languages. We now fully support Unicode which improves overall language support, including the ability to do multi-lingual RoboForm searches.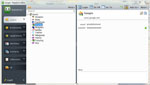 Better Organized Menus
We've made our more popular features easier to find and moved our less popular features to sub menus making RoboForm even more user friendly than before.

Site Icons
Your Logins have never looked better. We added site icons next to the list of Logins making it easier for you to identify and login to your favorite sites.
It All Works Faster
We've completely reworked the RoboForm architecture making RoboForm faster and more flexible so that we can implement future changes quicker. You may not be able to see it...but it's in there!